Discover more from False Summits
Adventures in Digital Transformation
Why I call this blog False Summits
I'm a self described technology wonk that likes to unplug from time to time, so I head outdoors whenever I get a chance. It gives me the opportunity to think without interruption and find inspiration in the incredibly complex and beautiful systems of nature.
If you have ever participated in any activity that involves mountains you understand the concept of a false summit. Typically the summit is your horizon as you ascend and in some ways it appears as if you are climbing into the sky.
Because you are so close you have no perspective and are unable to see what is beyond the horizon. When the angle of the slope is steeper than the line of sight to a higher peak further away, that distant peak is effectively invisible, until you reach the closer "false summit". The concept of not being able to see, or know what is beyond what appears to be your goal is called a "False Summit".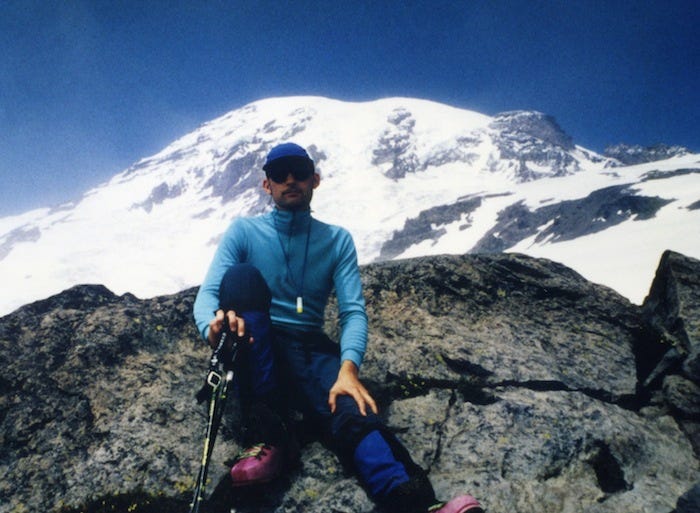 Here is how I experience false summits. I am struggling to reach a summit either because I think it is my goal, or because it offers me an opportunity to rest and gain visual perspective. My mind is fixated on reaching that goal and I am using that focus to push on even though my body is screaming for me to stop. As soon as I get to a point where I can actually see what is beyond the false summit all the energy drains from my body. It is a actually a pretty strange phenomenon because typically I already know that I have not been looking at the real summit. My route planning and maps make it very clear I am not looking at the true summit at all, but I have been using this intermediate goal to fuel my forward progress until I can see a higher summit and the illusion vanishes.
So what does this have to do with technology and business? To me this is the perfect analogy to describe the experience of pursuing a goal only to find that when you reach that goal, there is more effort required to actually achieve the outcome you were after in the first place.  I have had that experience so many times that it is starting to feel like an old joke. Each time it happens I get a little smile on my face (just like on a mountain, that smile hides the agony inside me).
You can apply this analogy to everything from a business transformation project to plumbing. You get exactly the same feeling when you have the realization you have reached a false summit. It saps your energy to continue and you must dig deep and push on if you want to achieve your true goal. Of course you could declare victory and realize that you have achieve something already, but for me that is rarely an option. It's just not in my nature to leave things half done.
I want to share some of my experience with false summits in my life and career and to learn from others about their own experiences. Usually it is about something I learned only after reaching a false summit in my own understanding of a problem. My hope is that my experience will be helpful to someone else or at least help them realize that they are not alone in their despair when they are sitting there feeling like an idiot after having that ah-ha moment of finally seeing the real objective.
It's never easy to reach inside and summon the courage and energy to push on in the face of disappointment, but I find it does get easier the more often you do it and when you know other people have the similar experiences.
It also helps to smile